These car ads have been circulating in the internet for some time now. And our very own
Paultan.org did put up the BMW vs Audi ad-punch
.
But recently one of my past girlfriend's *cough cough* sent me the other two ad-punches from Subaru and Bentley. Very funny indeed. Have a good weekend ;)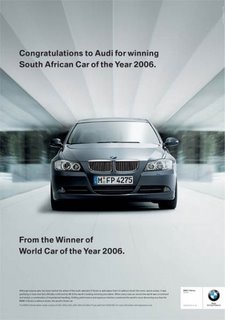 BMW congratulating Audi...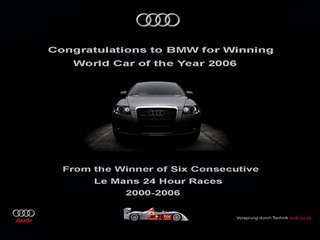 Audi congratulating BMW....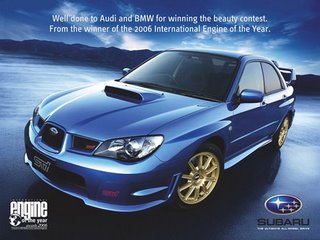 Subaru congratulating Audi and BMW....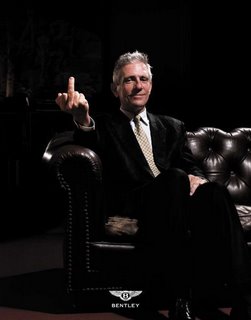 and the Bentley response, heh!
Buaya69 says..."Woo, talk about creativity... ouch!"